Hello, greetings.
For some time now, I have been developing a project that I have titled TQH 0, The Queen of Hentai 0.
In previous versions, I had only implemented a balanced amalgam of characters, screenpack, settings and everything else to have a complete game with character themes in the Hentai version, although it was nice to have developed and updated it on various occasions, I always felt that it was missing further expose my idea of ​​making it a full game, after some years of the last version, I have come to be able to fully express that idea that haunts my mind, the new version of TQH 0, contains unique images (portrait faces and images various), original endings with audio for each of the characters with the intervention of a voice actor for the endings and also in various sections of the game and with the possibility of selecting what type of version of TQH 0 or you want to use. the characters, normal or hentai.
TQH 0 is developed in the MUGEN version ver 1.1.0 Beta 1 P1 (2013.08.11) with a resolution of 640x480 pixels, based on the common add004 of Tatsu for execution, thus having the possibility of various actions during development the fights like that of a helper (striker) or combined attacks between the characters. Regarding the screenpack is a minimalist design, but focused on a visual experience.
What's in TQH 0?
You can select any of the 18 fighters available, having the possibility to choose which version you want to use, a normal version or Hentai version, of course with their respective differences depending on the modality, if a normal version is chosen, the entire development of the game will be normal, say Something traditional in fighting game, if you choose to choose the Hentai option, we will have the possibility of playing with characters in the Hentai version, let's say everything changes, even the screenpack ... And as an image is worth a thousand words, annex some screenshots of what you can find in the new version of TQH 0.
The history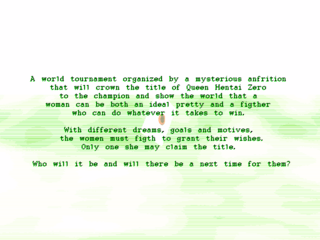 Menu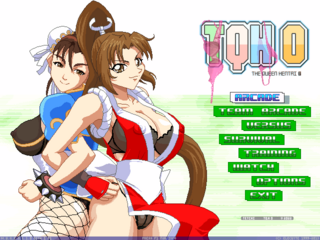 Screen Select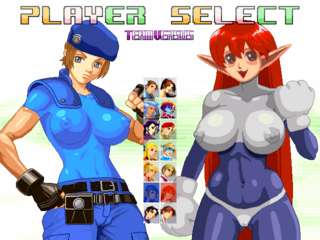 Screen VS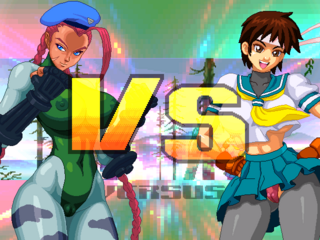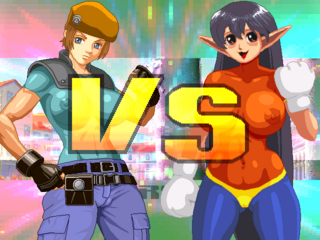 Screen Winner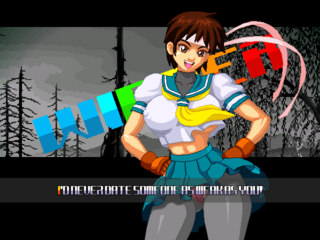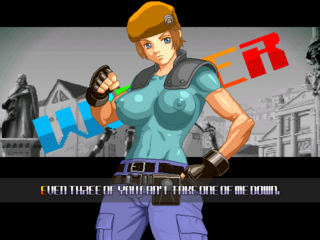 Hentai Version (NSFW)
Screen Select
Screen VS
Screen Winner
Learn about some of the chars' attacks in these videos.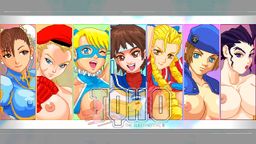 https://video.fc2.com/a/content/20200816LNnSfa3T
(NSFW)
Example of an ending, with the voice actress.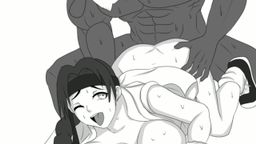 https://video.fc2.com/a/content/20210702LwhMVY9Z
(NSFW)
To this date is W.I.P. there are still several things that I have not finished implementing, but suggestions and comments are welcome.
You can also follow the development of TQH 0 in
http://tetchi2015.blog.fc2.com
Note, images in 320x240 pixeles for optimal navigation in post.